The winning Owner of the Almada Raceday feature race, the Almada Mile Handicap Stakes, will be presented with the Watson Memorial Cup.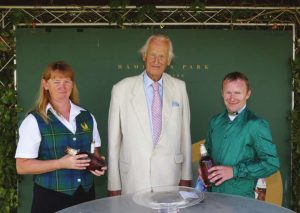 Sir Julian Somerled Watson, 7th Baronet of Earnock, was a shareholder, loyal supporter and regular visitor to Hamilton Park. Following the passing of Sir Julian in May 2016, the Watson Baronetcy became extinct and since then the team at Hamilton Park have worked closely with the Watson estate to ensure a lasting legacy.
Since it was founded in c1895, The Watson Baronetcy of Earnock contributed considerably to the local Hamilton community. Sir John Watson, 1st Baronet of Earnock, owned several collieries in the area including the Neilsland and Earnock colliery on the Neilsland Estate which covered over 2,000 acres. The Watson family also gifted the elaborate Watson Fountain to the town of Hamilton, which still stands proudly at the triangular merging of Cadzow Street and Muir Street.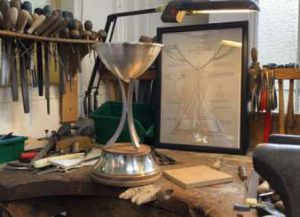 World-renowned silversmiths, Hamilton & Inches of Edinburgh, have created 'The Watson Memorial Cup' which will pay tribute to the Watson Baronetcy and Sir Julian's love of racing through special hand-engravings. In 2012, the racecourse also trusted the leading silversmiths with the creation of the Ladbrokes Lanark Silver Bell Trophy inspired by the original ancient relic.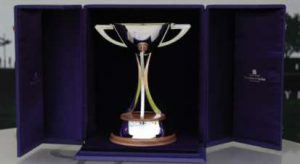 Ashley Moon, Racecourse General Manager at Hamilton Park, said "The £30,000 Almada Mile Handicap is rapidly becoming one of the most popular races in the Hamilton Park calendar and it's great to see such a strong field for today's race. To honour the memory of the Watson Baronetcy, and their contribution to the local area, is something we are very proud to do and associating the family with this particular race is of great significance for the racecourse and the people of Hamilton