WHERE CAN I WATCH FROM HOME?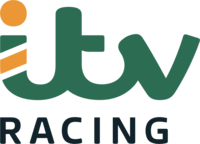 RACING TV – RacingTV.com – ITV Racing – Watch with Bookmakers
---
WHERE CAN I SEE A RACECARD?
Digital racecards will be available to download from our website and posted on our social media platforms: Facebook and Twitter
---
IS THE ON-SITE HAMPTON BY HILTON HAMILTON PARK HOTEL OPEN?
We may not be able to welcome back crowds just yet but that doesn't mean you have to miss out on the live racing action.
Why not book one of the stylish racecourse view rooms at our on-site Hampton by Hilton Hamilton Park hotel and take in all the exciting action from the comfort of your own room as the season gets underway.
The hotel will also be open for indoor food and soft drinks until 8pm for non-residents (6 people from 2 households) in the lounge, where you will be able to watch the racing action on the big screen as well as see the live action from the window tables.
Advance booking is essential so contact the hotel now to avoid missing out!
Call to book your table: 01698 478555
---
CAN I WALK MY DOG AT HAMILTON PARK?
We do allow public access for walking, however at this time of year our grounds team are working hard to prepare the track for the season ahead. This means an increased volume of heavy machinery will be present. For the safety of both yourself and our staff, walking on the track is not permitted at this time and all public must stay to the service road. We also request that keep your dog on the lead at all times
---
IS IT SAFE FOR RACING TO RETURN?
The industry has worked closely with the UK and local authorities to ensure it has comprehensive health and safety protocols in place to stage fixtures behind closed doors. These include extensive measures around social distancing, health checks and protective equipment, and operating with the minimum possible number of people on site.
---
WHO IS ALLOWED TO ATTEND THESE MEETINGS?
We are pleased that, as part of the continued return of owners to racecourses in line with the Government guidance for elite sports grounds, we are able to allow up to two racehorse owners (or their representatives) to attend race meetings held behind closed doors.
Only for those who have passed the mandatory health screening and who are absolutely required to run a fixture:
BHA officials and staff
Essential raceourse staff and contractors
Medical personnel
Valets working at the race meeting
Racecourse vets
Farriers
RaceTech staff
Technical staff
One Trainer (or their representative) per yard
One senior groom per yard
Stable staff of horses running in the race meeting
Commerical horsebox drivers/transporters
Jockeys riding in the race meeting
One broadcaster/presenter
Two written media journalists
Two photographers
---
HOW ARE YOU PROTECTING THE COMMUNITIES AROUND THE RACECOURSE FROM UNNECESSARY RISK?
Racing behind closed doors will be in secure, controlled locations. Those attending will be required to travel directly to and from the fixtures, with the vast majority able to do this via car and without using public transport.
---
WILL YOU BE STOPPING PEOPLE ENTERING?
We are required to have a strict enforced and secure site, with only a small number of dedicated exit and entry points and extra security in place to ensure the site as a whole remains secure. You will not be able to enter without being on a pre-approved list of attendees and providing identification on arrival.