Don't miss out on our amazing BLACK FRIDAY WEEKEND DEALS - and get yourself some discounted tickets or membership for the 2023 season!
Offers are exclusive per day and discount codes will only be redeemable until midnight of that day.

DEAL AVAILABLE ALL WEEKEND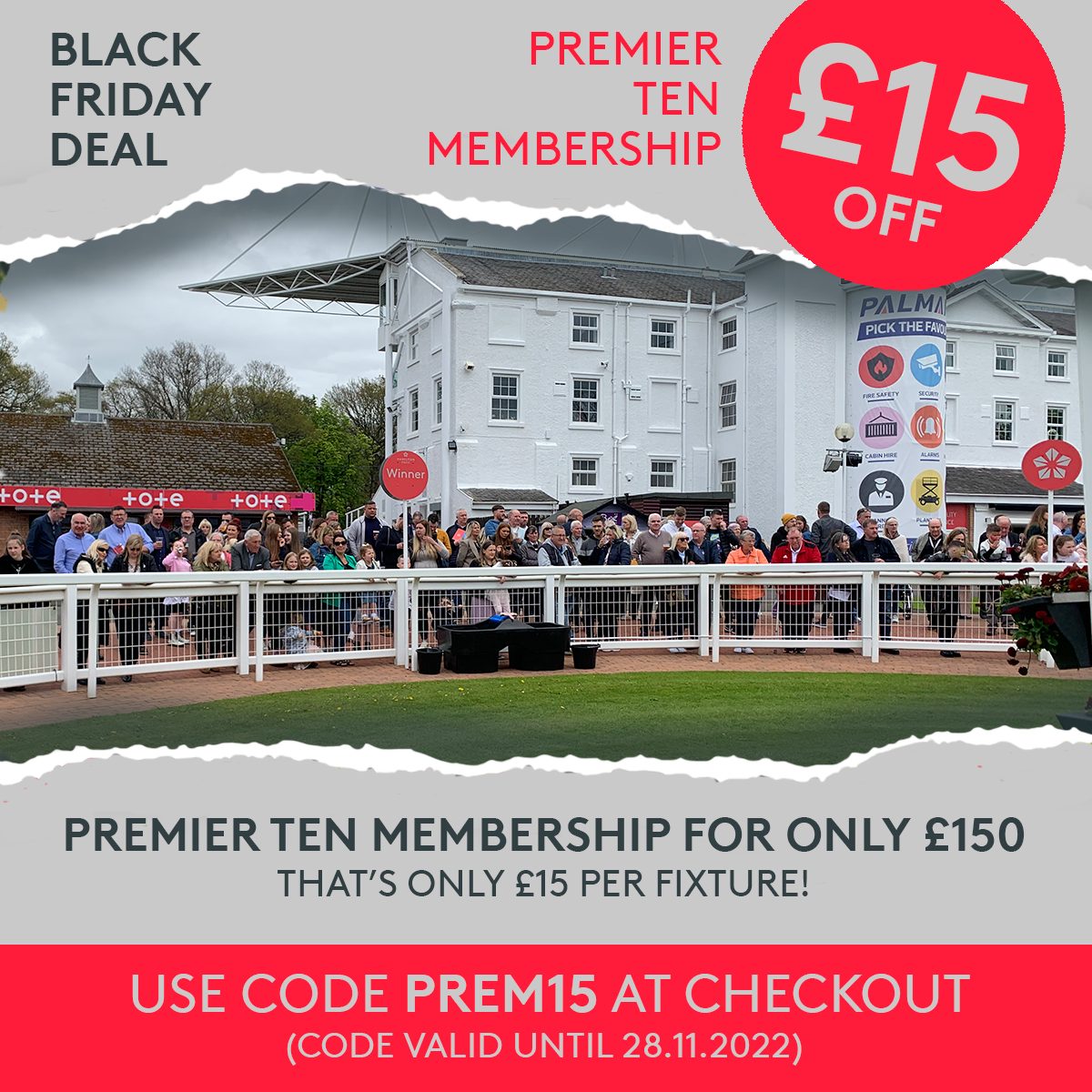 Use CODE:
PREM15 at checkout
to SAVE £15 off the
PREMIER TEN MEMBERSHIP
giving you access to all of our TEN PREMIER fixtures for only £150
That's only £15 per fixture!
Code is valid from Friday 25 November 2022 to Monday 28 November 2022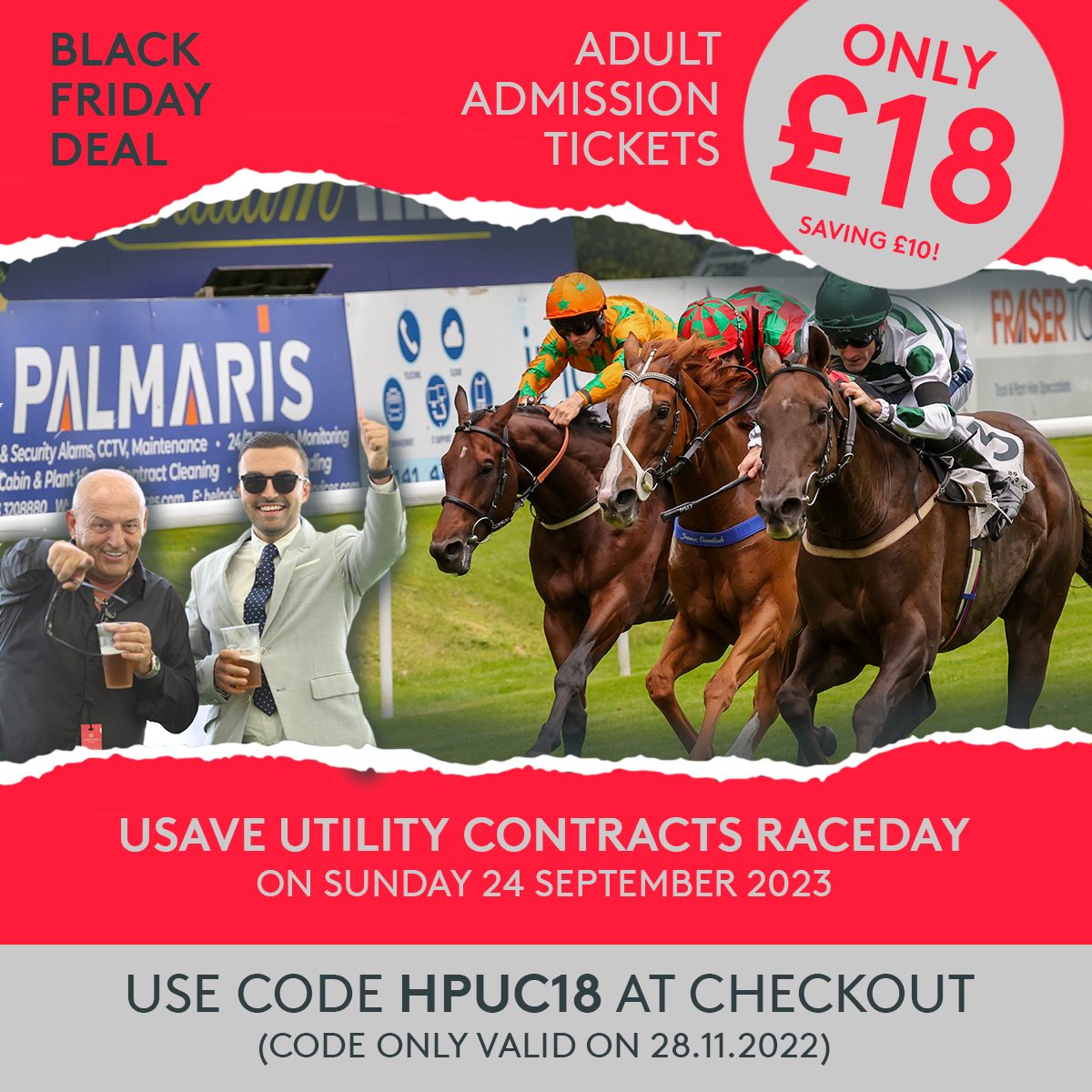 Use Code:
HPUC18 at checkout
to SAVE £10 off the full price adult admission ticket price for
USAVE UTILITY CONTRACTS RACEDAY
on Sunday 24 September 2023
Code is valid for one day only - Monday 28 November 2022